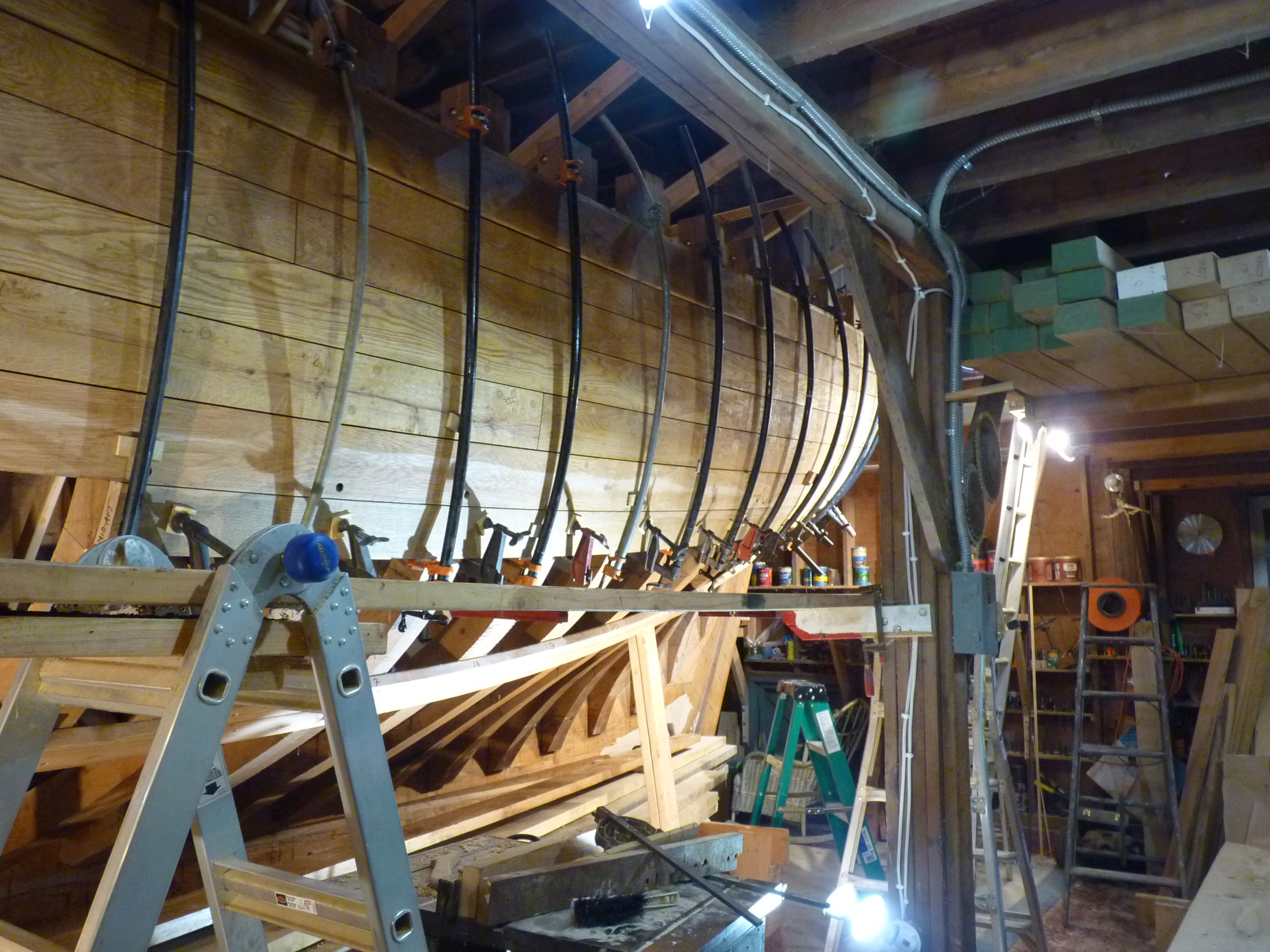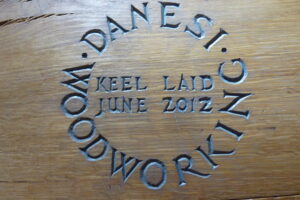 This is a pictorial account of an on-going project to build an historic fishing boat the traditional way. Lion, at 40 feet and approximately 22 tons, is typical of small fishing schooners found in New England waters around 1800.
Journalist Michael Hill of NJTV (the local PBS TV Station) produced and aired the following video in 2017. It provides a good summary of the project at that time. As this website documents, progress has been slow since, but still moving along.
The website consists of a page for each stage of construction, as listed in the main menu. The timing of the project has been about like this:
– 1990's – Shop construction
– Early 2000's – Gathering plans, wood and other materials
– 2010-11 – Lofting and first wood cut
– 2012-14 – Keel laying, stem, sternpost and deadwood construction
– 2015-17 – Frame construction and setup
– 2017-21 – Planking (about half complete)
– 2022-Present – Deck structure
Each page includes photo galleries arranged in sequence showing the construction process. Most photos are captioned with a short description (The captions only appear when viewed on desk- and lap-tops, not on cell phones. Trying to fix this.)
Planking work was put on hold (about half finished) in January 2022 in order to start work on the deck structure.  See the Deck page for current progress.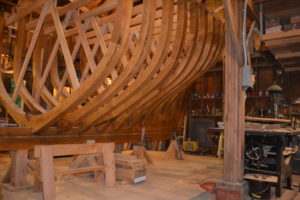 Comments on either the website or the boat will be greatly appreciated. You can contact me (Mike Danesi) at mnldanesi@gmail.com.