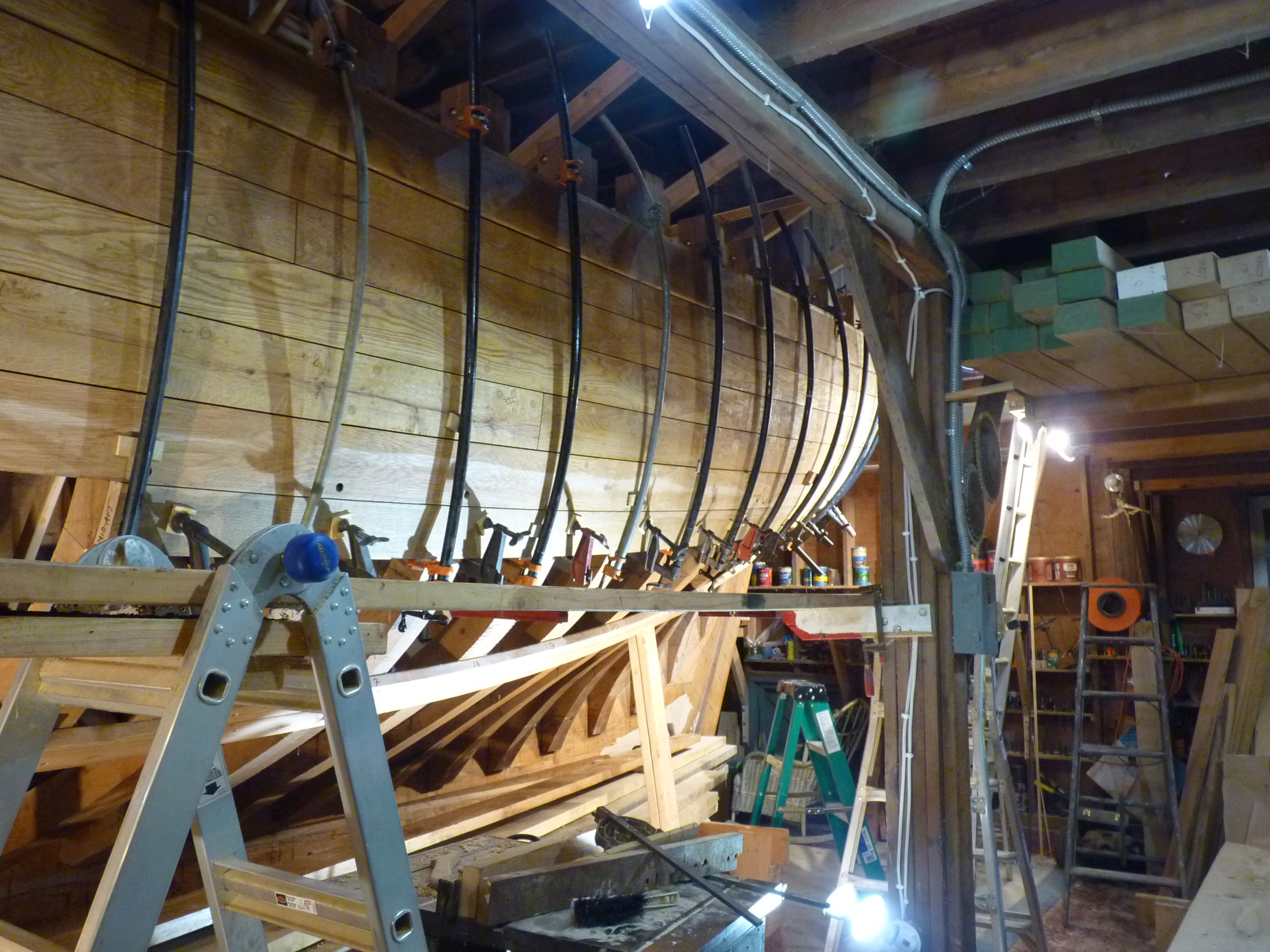 This is a pictorial account of an on-going project to build an historic fishing boat the traditional way. Lion, at 40 feet and approximately 22 tons, is typical of small fishing schooners found in New England waters around 1800.
Journalist Michael Hill of NJTV (the local PBS TV Station) produced and aired the following video in 2017. It provides a good summary of the project at that time. As this website documents, progress has been slow since, but still moving along.
The pages listed in the main menu above attempt to depict what's been done to date and how. Photo galleries are arranged in sequence in an attempt to show the construction process. Most photos are captioned with a short description. (At the moment the captions appear when viewed on desk-tops, but not on cell phones.)
The keel was laid in June, 2012. Making and setting up the rest of the backbone (stem, sternpost and deadwood) took a few years, followed by a couple of years for the double-sawn frames. Planking began in early 2017, and will continue at least through 2021. See the Planking page for the most recent work.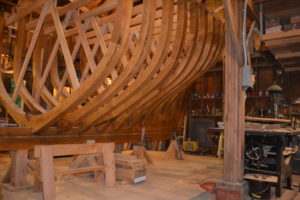 Comments on either the website or the boat will be greatly appreciated. You can contact me (Mike Danesi) at mnldanesi@gmail.com.